Mi-Gateway manages the life cycle between brokers, their clients and Mi-Plan. It is a secure web application that allows financial documents to be downloaded and stored.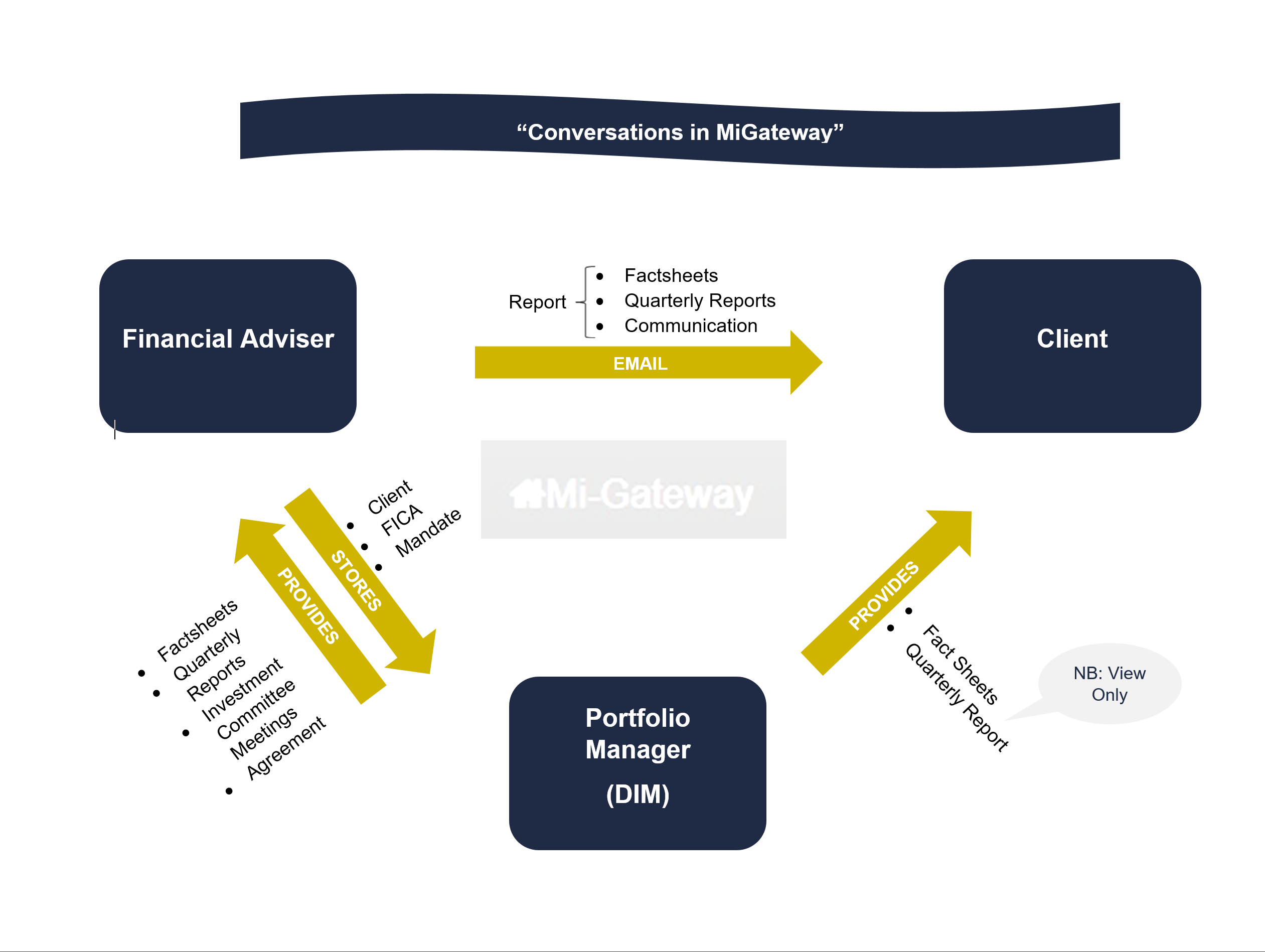 Mi-Gateway's features can be broken down into the following:
Roles – Mi-Gateway allows for three distinct roles, Administrators, Registered Users and Registered Clients. An Administrator has full access to everything and can manage users brands etc. A Registered User only has access to documents from his assigned brands as well as clients that he has created. A Registered Client can only view documents that are assigned to him.
Documents – Mi-Gateway gives you access to all documents relating to your portfolios which can be download  from a structured hierarchy.
Client Profiles -The Broker can add clients as well as upload mandates for his clients.
Client IDs – The Edit Client dialog supports South African ID validation as well as a watermark on an uploaded SA ID. Mi-Gateway is an encrypted website using SSL. The ID documents are also individually encrypted when stored on the server. If they are saved from within the browser then the watermark forms part of the image.
Application Forms – Clients mandates can be uploaded as well as downloaded for viewing. Model portfolio application forms for both local and offshore portfolios are available for downloading.
Reports – Mi-Gateway also provides reporting functionality.  The list of a broker's clients and their mandates can be downloaded as an Excel spreadsheet. Users can send all Registered Clients a list of  newly uploaded documents via email.